YARD CARDS PROMO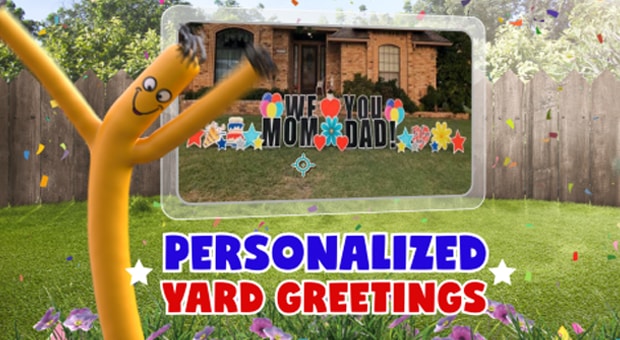 Let us know which of your yard card greetings you'd like in the advert and we'll change the pictures and text!
At the checkout process, you'll be asked to your party rental name and website or Facebook business page, it's as easy as that! We'll add your company details to the advert and email it you, ready to be published to the world! Check out one we made for Party Fun Zone based in Iowa here!
We put no restrictions on your video, it's yours to do whatever you want with! Make sure you share it on every platform your brand is accessible on – Facebook, YouTube, Twitter, Instagram, your website, even send it out via email. Anything to get your brand in front of the right people!