WATER SLIDES PROMO #2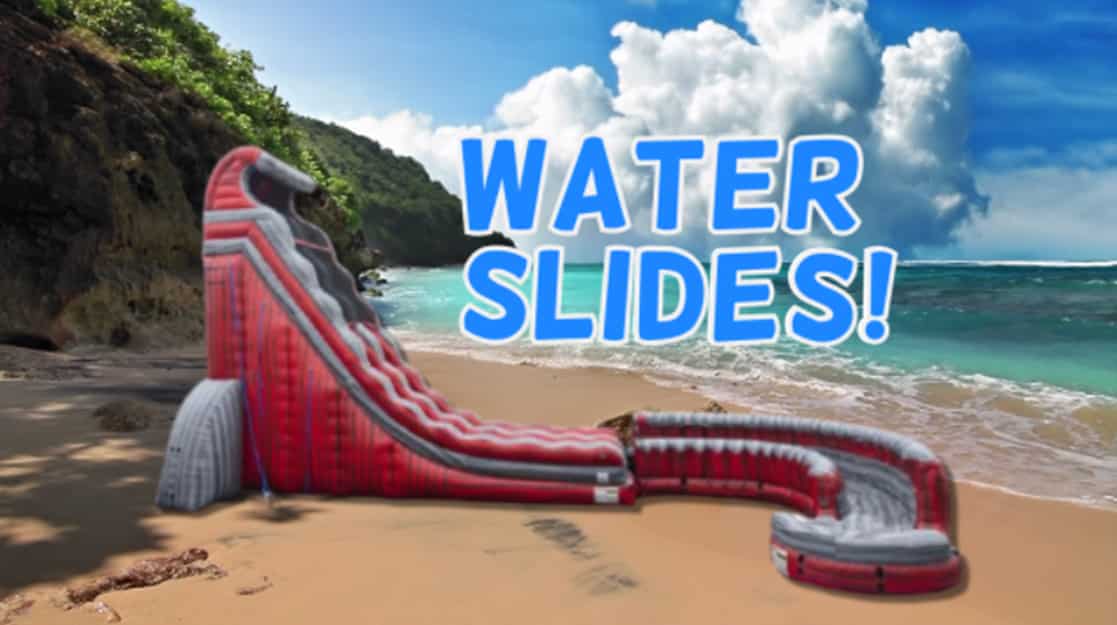 Is your party rental prepared for sunny weather? We'll display any five of YOUR best inflatable water slides and company details in this impressive beach-themed advert!
We put no restrictions on your video, it's yours to do whatever you want with! Make sure you share it on every platform your brand is accessible on – Facebook, YouTube, Twitter, Instagram, your website, even send it out via email. Anything to get your brand in front of the right people!
Check out one we made for Virginia Beach Inflatables here!